HotPotatoes is a Java-based development platform for creating learning lessons for study and quizes. I created several learning modules using Hot Potatoes as part of a multimedia development course.
The Hot Potatoes suite includes six applications, enabling you to create interactive multiple-choice, short-answer, jumbled-sentence, crossword, matching/ordering and gap-fill exercises.
Below are some examples of lessons I created. Click on a screenshot to view the lesson.
JQuiz Example
Jumble Mumble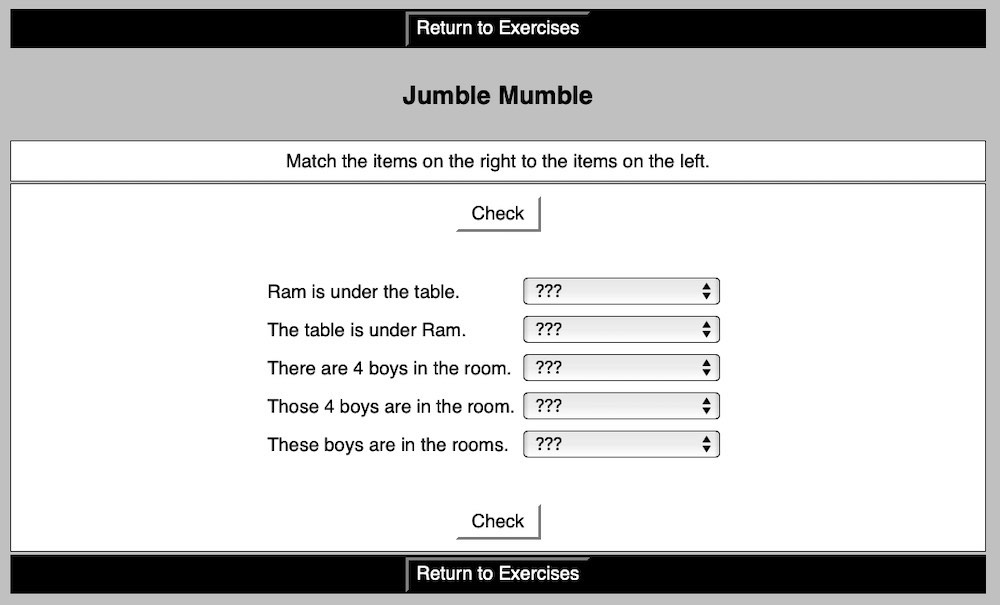 Munna Bhai – Quiz
Munna Bhai – Gandhi Quiz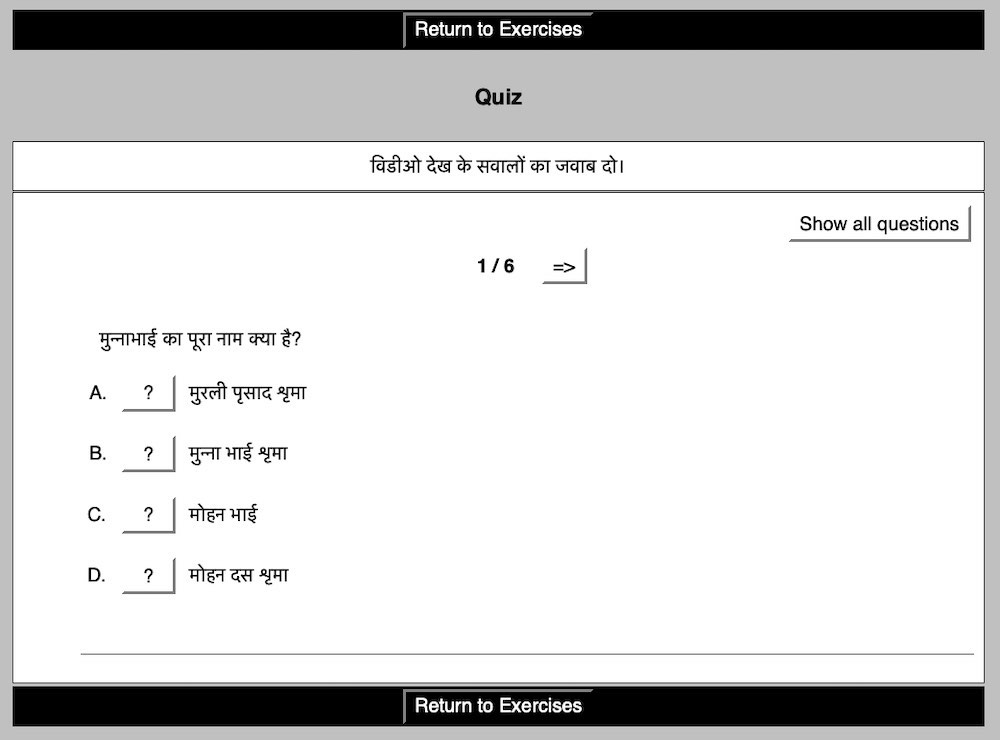 Munna Bhai – Mix and Match